You're in safe hands with our team at Eastern Chiropractic on Doncaster Road in North Balwyn. We care for your health and wellbeing from the minute you step through the door.  Call 03 9857 4503 now for an appointment or click here to send a request online.
Our Chiropractors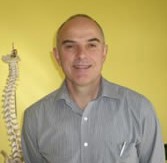 Nereo Rigoni leads the team in Chiropactic care at the clinic. Nereo's career as a Chiropractor was determined when he saw firsthand the benefits of Chiropractic care for his father. According to Nereo, "Dad sought Chiropractic care for a persistent arm complaint, and within a month his body had improved and his demeanour had changed. I'm pleased to say he has never looked back."
Since qualifying in 1983 as a Chiropractor from Phillip Institute of Technology (now RMIT University), Nereo has treated thousands of patients over the years in the eastern suburbs – nurturing them back to a healthy active life. He is a member of the Chiropractic Association of Australia and Associate Member of the Australasian College of Chiropractors.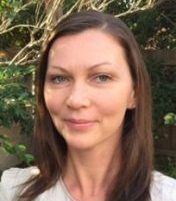 Dr Alison Meek  (B.App Sc. B.Chiropractic)
My name is  Alison Meek and I am a chiropractor who joined the team at Eastern Chiropractic Centre in 2016.  I have been practicing chiropractic since graduating from RMIT University in 1999.  Over the past 20 years I have been fortunate enough to work in practices throughout Victoria and Queensland as well as overseas in Holland, the UK and Portugal.  I have gained incredible experience and knowledge over the years and am very passionate about sharing this with all of my clients.
In the practices I have worked in, I have been both a locum and an associate and for many years I ran a very successful mutidisciplinary practice in Balwyn.    I utilise a combination of techniques with patients including very gentle manual techniques, mobilisation,  drop piece, biomechanical blocks, activator, soft tissue therapy and stretching/strengthening exercises.  I have completed post graduate studies in paediatrics and have a lot of experience adjusting young adults and children. I am very passionate about health and assisting people on their journey to be the healthiest version of themselves.
I am available in the practice on the following days;
Tuesday: 10:00 am – 2:30 pm.
Wednesday: 10:00 am – 2:30pm.
Sunday: 10:00 am – 2:00pm.
Please contact me on 0438392151 to make a time that is suitable for you.
Dr Alison Meek