Natural, Non-invasive, Hands On Care – The Philosophy of Chiropractic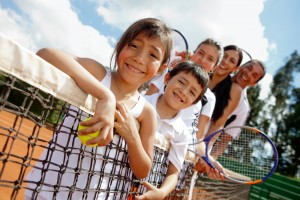 The philosophy behind all Chiropractic care is that each Chiropractor seeks to provide a complete system of wellness-based care that focuses on the prevention of disease and the promotion of optimal health.
Wellness Care versus Medical Care
Medical care seeks to treat the symptoms of pain, discomfort, illness and disease. Conventional 'allopathic' Medical practitioners treat their patients by providing medication or surgery or a combination of the two. Chiropractors on the other hand provide Wellness care to activate the body's own natural healing ability. This is achieved by restoring balance and correcting any problems that are interfering with normal function. Only natural, non-invasive, hands-on care is used – no medications or surgery of any kind.
Of course, it is important to state that a Chiropractor's extensive training enables him to identify problems that his skills can help but equally importantly, he will never seek to treat a problem where Chiropractic is not indicated. In these cases, the patient is always, referred for care from a healthcare practitioner in the appropriate specialty.
Defining Wellness
The Wellness that Chiropractic care seeks to achieve for each patient could be described as 'normal function plus'! By this, we mean achieving a level of wellness that goes beyond the disappearance of symptoms or pain, a level that enhances wellbeing, (physical, mental and emotional) and increases a person's vitality and enjoyment of life.
A Chiropractor will look for the root cause of a problem, not just at the symptoms a patient is experiencing. For some patients, lifestyle adjustments might be as important as Chiropractic adjustments in putting the body back into balance and restoring normal function.
In this way, complete and natural healing is encouraged; the sort of healing that does not leave a weakness or a pre-disposition to further injury because the body is trying to compensate for an existing weakness or injury.
Continuing Wellness Care
You would not consider taking your car to a garage only when it breaks down on you and never get it 'serviced' in between these times! Everyone needs a reliable car that functions correctly – and so we all take steps to take care of it.
In the same way that we rely on our cars to get us from A to B, we rely on the correct functioning of our bodies to enable us to enjoy life to the full – we could always get a new car – but a new body? So why do so many of us only take action and visit our North Balwyn Chiropractor when we have a problem like a 'bad back' or sporting injury?
Experience a New Normal!
At the beginning of this article, we explained the philosophy of Chiropractic as focusing "on the prevention of disease and the promotion of optimal health" you do not have to be in pain or unwell to start experiencing the benefits in your life!
More and more people are realizing the benefits of continuing 'Wellness care' from their Chiropractor. So if you feel that 'normal' for you is less than you would like it to be, if you have stopped doing things you used to enjoy because of physical limitations or injury, or feel that the 'sparkle' has gone out of your life, call Eastern Chiropractic on 9857 4503 to arrange an appointment today.